May 29, 2009
By Moustapha Camara
80s Tees is an online t-shirt retailer of licensed t-shirts, founded by Kevin Stecko in January 2000. They sell licensed products of popular movies and TV shows such as Star Wars, Family Guy, Shazam, Saved by the Bell, and My Little Pony. I contacted Kevin by e-mail, to get to know a little bit more about 80s Tees and the "man behind the brand".
MC: Tell me a little bit about the back story of 80s Tees. How did you go about starting the company?
KS: To save time I'm pasting in an excerpt from our site:
"Kevin's favorite toys of the 1980s were, by far, the Masters of the Universe collection. One day at Penn State, he walked by a little shop and saw a He-Man and the Masters of the Universe t-shirt. Amazing! He bought the shirt and it was immediately his favorite t-shirt. The 80s Tees business idea really started in the summer of 1999 when Kevin wore the He-Man t-shirt to Kennywood, a Pittsburgh amusement park. Throughout the day many people approached him and asked, "Where did you get that shirt?". He realized that these shirts obviously were not easy enough to find, and he changed that by creating 80sTees.com.
Kevin graduated in 1999 from Penn State University with a Bachelor of Science in Geo-Environmental Engineering. Upon graduation, he had a few weeks to kill before starting his new job for an environmental consulting firm. So he made a deal to bulk purchase some retro shirts from the small store in State College, PA, where he bought his original shirt. He started out selling Transformers, ThunderCats, Care Bears, and Strawberry ShortCake t-shirts on Ebay. After the first He-Man shirt sold for over $30.00, he knew he had stumbled onto something that people wanted to buy! It was at this point that he began selling shirts on 80sTees.com, paving the way for the website you see today. "
MC: So, all of the t-shirts that you sell in your store are licensed tees, right? How do you go about approaching these companies to produce and sell their merchandise?
KS: We do a mix of obtaining licenses ourselves and a mix of buying from wholesale vendors that have licenses. Currently we have licenses for a variety of Paramount movies like Top Gun, Ferris Bueller's Day Off, Anchorman, The Warriors, and Footloose as well as Hasbro properties like Transformers, GI Joe, and My Little Pony. As far as going about getting these types of deals done it's really just a matter of finding properties where our vision and the studio's vision line up. A lot of it involves relationships that I have established over time, and some of it is just plain old luck that I made a pitch at a moment when someone at the other company had the time and inclination to hear me out.
MC: Did you ever think 80s Tees would get as big as it is today? What were some pleasant unexpected surprises that contributed to your success?
KS: Originally I didn't really think that far ahead. I was doing this as a side business which seemed like a fun way to supplement my income. After a couple of years of steady growth I realized that there was some real potential if I could devote the time and energy needed to see it through.
There have been a ton of unexpected surprises along the way. There was a time early on when I was running low on funds and getting really nervous about being able to pay my taxes when an employee of a hospital called and bought 400 shirts at full price. That was a pretty big day for me since it let me get the taxes paid and breath a sigh of relief.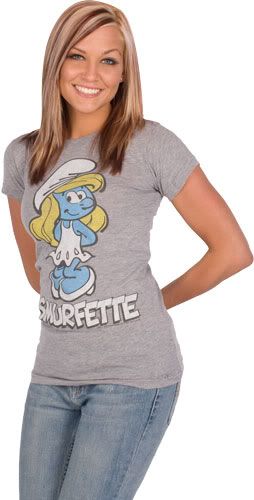 MC: Contrast to that, what was the biggest mistake you've ever made with your company? How did you correct the mistake and rise back up?
KS: I've made plenty of big mistakes. I've sunk tens of thousands of dollars into a software that was never integrated into our system. I didn't get a lawyer to help me with registering my trademark early on. I didn't register a ton of similar sounding domain names and misspellings. The thing about mistakes is that just about everyone makes them and you have to persevere. I think the best way to correct a mistake is really just being able to admit that a mistake was made and cut your losses and move on.
MC: For the most part, how do you get your t-shirts to be worn by people on TV shows? Do you contact these people directly or do you position yourself to have them find you?
KS: We make no effort on this one. I think it's just because the costume designers know that we carry stock and ship fast. These are people that don't want to deal with shipping issues or inventory problems. We have a reputation for great service so that really helps.
MC: I'm not even an 80s baby, but I love listening to back to back hits from the 80s (especially those from Michael Jackson). What are your favorite 80s songs?
KS: This is a tough question. It would probably be easier to name my favorite videos. Sledgehammer, Call me Al (with Chevy Chase), Thriller, Beat It
MC: What are your plans for expansion with 80s Tees? What's your future vision for the company?
KS: I really like the Halloween costume business, and I want to get more into that. Currently the licensed costume industry is dominated by less than 5 major players. The stuff they put out for the most part is boring and is usually based on current movies or TV shows. I want to be able to offer more niche costumes that won't have mass market potential but have decent size fan bases.
I hope to keep growing the company to the point where we have the ability to have some real buying power in terms of our license agreements. Right now we are limited in what we can offer due to the size of our company.