May 9, 2009
By Moustapha Camara
I interview Juna Duncan of Detour Designables.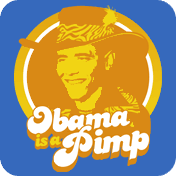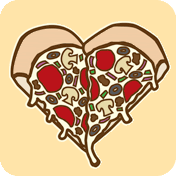 MC: What made you decide to start your own online t-shirt shop?

JD: I've always liked designing t-shirts since I was a teenager. My first design was for a Church Youth Activity back in the 80s. In the late 90s I used to submit designs to other t-shirt companies. One of them actually got printed. So, in 2005 when my business partner and I read an article saying that owning your own online t-shirt is a great way to make extra money, it was a no brainer.
MC: How do you come up with the ideas for your shirt designs? What's the thinking and creation process?
JD: Most of the ideas for my designs come from pop culture. It could be a famous saying, something from TV or a popular thing on the internet. I almost always begin my design on paper. Drawing it out and brainstorming really helps. I try to think of a good picture to go with the funny words. Lastly, I finish up the design on the computer using Illustrator and Photoshop.
MC: Out of all of the t-shirts in your shop, which ones are your top 3 favorite?
JD: My top 3 favorites right now would have to be 'Easter Island', 'Rocktopus' and 'I am all that and a bag of chips'!
MC: What are some mistakes have you made with your shop in the past and how have you learn from them?
JD: One mistake I have made early on was making designs that were too skinny. I learned that the best designs are ones that fill up a square shape. Otherwise the design looks too small on a shirt.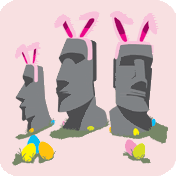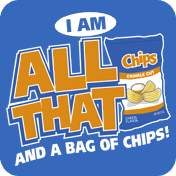 MC: So, you've been in business for 4 years already. What are some of the coolest experiences you had while running your online shop?
JD: One of the coolest experiences was getting an order from a teacher in California that wanted 50 t-shirts, one for each state. We have a t-shirt design for each state that has the name of the state, it's nickname, and the year it was made a state. She bought them to teach her students. It was nice to know that we helped someone.
MC: What are some goals for your shop that you're looking to accomplish in the next three years?
JD: One of the goals we have is to continue making great designs. Currently have 4 Cafepress shops, a Zazzle Shop and a Spreadshirt Shop. In the next 3 years we plan on having more shops in more Print On Demand sites.
MC: What advice could you give to other aspiring t-shirt entrepreneurs?
JD: My advice to aspiring t-shirt entrepreneurs is to keep at it. Don't give up. Keep making new designs. After a few years you'll have 100s of designs.